Running out of energy in any new electric vehicle has more warnings than seem necessary.
The Rav4 has Low Battery Warning (LBW) concurrent with 2 illuminated fuel bar segments out of 16 total, then Very Low Battery (VLB) with one bar, and then Climate Control Limited (CCL) with no bars, and finally our good friend Turtle mode (Low Battery Charge, Drive Power is Limited... LBC).
This all takes place in about 15-20 miles. Somebody will notice that I also got a flat tire.
Not pictured: Low Battery Warning (LBW):
Very Low Battery (VLB):
Climate Control Limited (CCL) during VLB:
LBC / Turtle: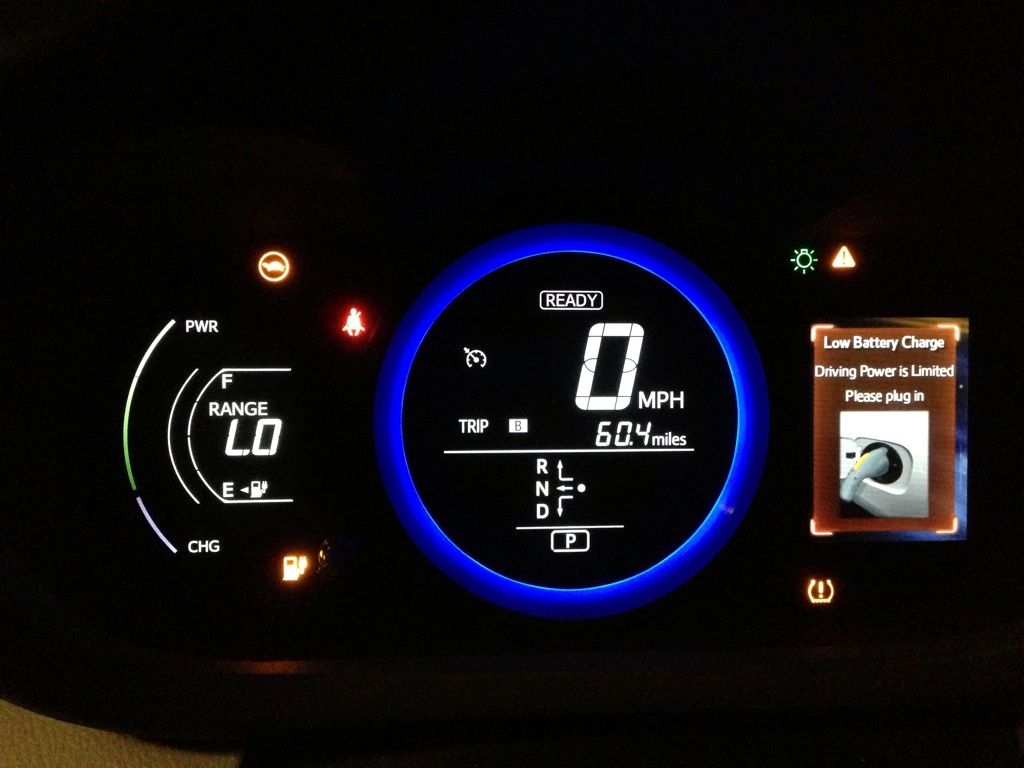 Video with flat tire whilst entering LBC / Turtle mode: