Dmitriy wrote:
... Yes i am doing a health check procedure there are only one dtc in the EV system P312F
O'k, it looks like this code is "indirect" and he says that there is a malfunction (in another system), which is the reason for necessity MIL activation.
But for read DTC, take a look to Live Data need 'Tesla Powertrain Service Diagnostics RAV4" Program, and "RAV4 EV Diagnostic Cable".
Judging by the fact that they are not in many states service shop, much less they are not in Ukraine
I don't known as solved this problem.
May be will useful aceess to service.teslamotors.com/purchase-subscription and/or tis.toyota.com/t3Portal/software/tis/html/diagnostics/calibration/.../setup-1.1.42-rav4-service.exe...
p.s. Please, show a FFD for DTC P312F of your RAV4 EV.
p.s.s.
Note.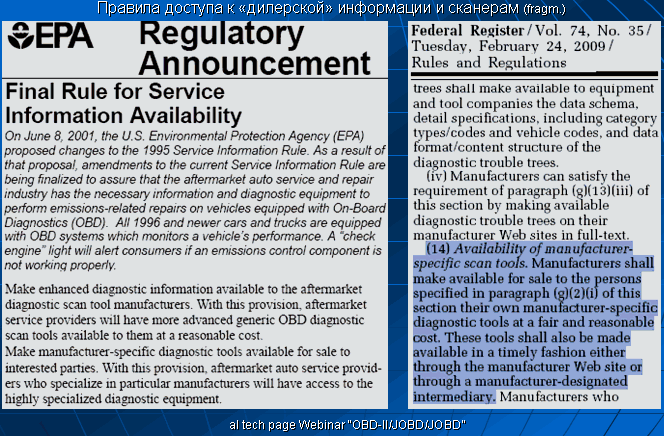 Note to DTC P312F-448. "
When a malfunction occurs in the electric propulsion control system, an electric propulsion control system malfunction signal is sent to the power management control ECU from the EV gateway control ECU. When the power management control ECU receives this malfunction signal, this DTC is output
".
Safety Recall F0I wrote:
Condition
In the involved RAV4 EV's, components in the Electric Vehicle Traction Motor Assembly, which is part of the propulsion system, may cause the vehicle to shift to "neutral" due to a software issue. This condition will also trigger a "Check EV System" warning message on the instrument panel and turn on a malfunction indicator lamp.
If the vehicle shifts to "neutral", this will result in a complete loss of drive power, which can increase the risk of a crash.
... Campaign Special Service Tools.
Authorized RAV4 EV selling dealers have the required EV HV Powertrain Diagnostic Cable Kit needed to perform the remedy procedure. If you are not a selling dealer or you do not have the EV HV Powertrain Diagnostic Cable Kit, please contact your region representative.
With this Recall, ELECTRONIC PROPULSION GATEWAY CALIBRATION must update to New Calibration 1.3.101,
but yours RAV4 Gateway Control Module ID is 1.3.101.
I not understand this situation. Take a look authorized vehicle modification label (under-side of the hood).
Update.
I have performed successful diagnostics, reprogramming and repair of one RAV4EV ad directly in Odessa and other in the online mode (Internet) in the city of Kharkov. See video reports at
https://www.youtube.com/user/altechpage
HTH,