That link works. It's a link to the same photos Nathan posted in the first post of this thread, though. And, that's where I borrowed the two pictures of the rotor drive end bearing and brushes above.
Jack Rickard of EVTV talks
about a Helwig Carbon Products rep talking about
induction motor bearing protection brushes
for safely diverting stray induced rotor current to ground, and Jack mentions that the rep intimated that he consulted with Tesla on this practice.
The general idea looks like this, though the Tesla Model S LRU's brushes don't look anything like this: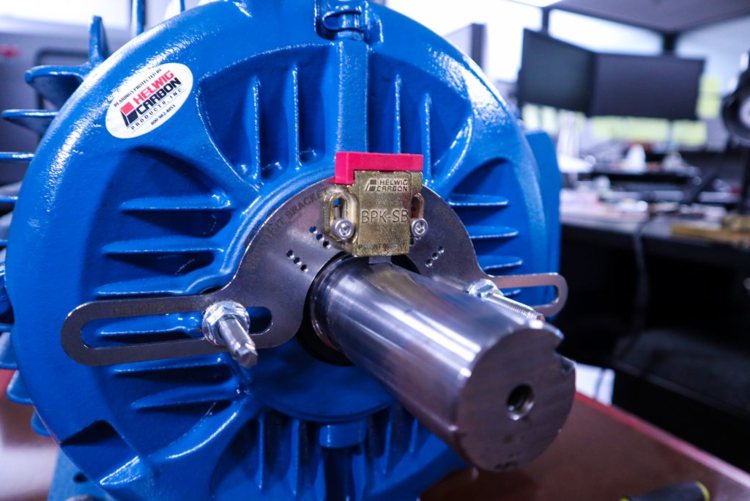 Jack talks specifically about the LRU brushes
here
, but still only fuzzy pictures of the thing, not even as good as Nathan's above.
An interesting article about ceramic ball bearings and EVs:
https://chargedevs.com/features/ev-moto ... ing-parts/
----------------------------------------------------------------------
This discussion of bearing protection brushes brought to mind my experience with
my '59 Cadillac Eldorado Seville
, which I owned in 1980-81.
For many years, Cadillac installed a "radio static collector" spring in the front wheel bearing grease cap. At some point, this spring was discontinued, but I was sufficiently surprised by seeing one installed that the memory remains more than forty years later.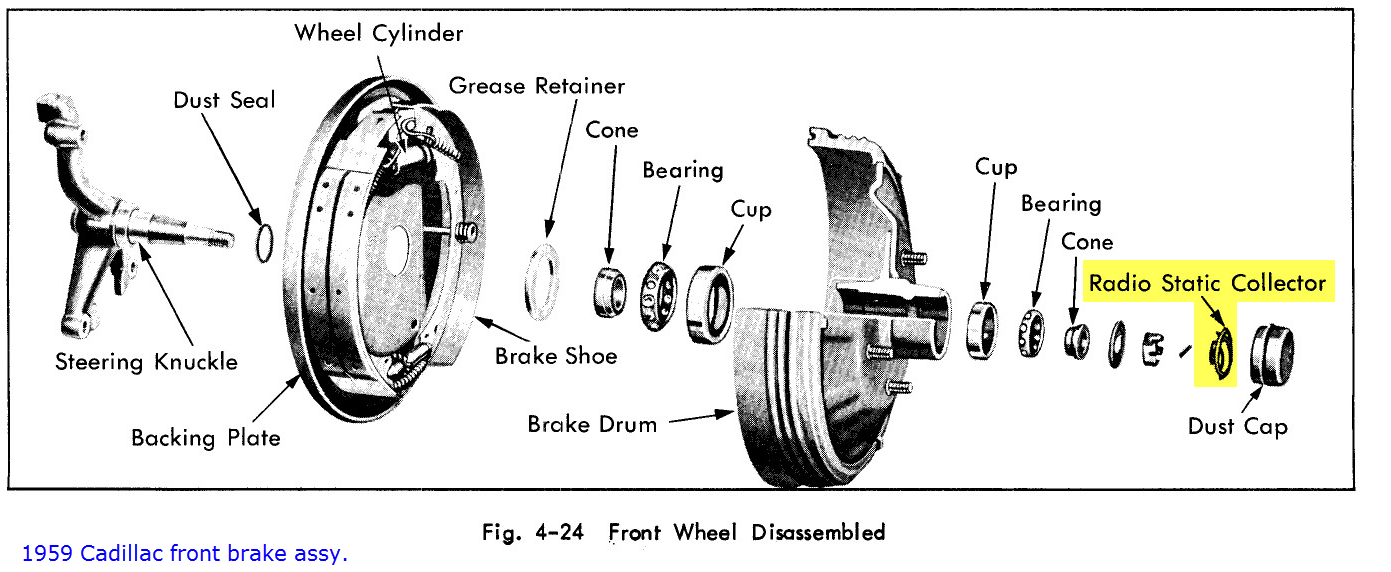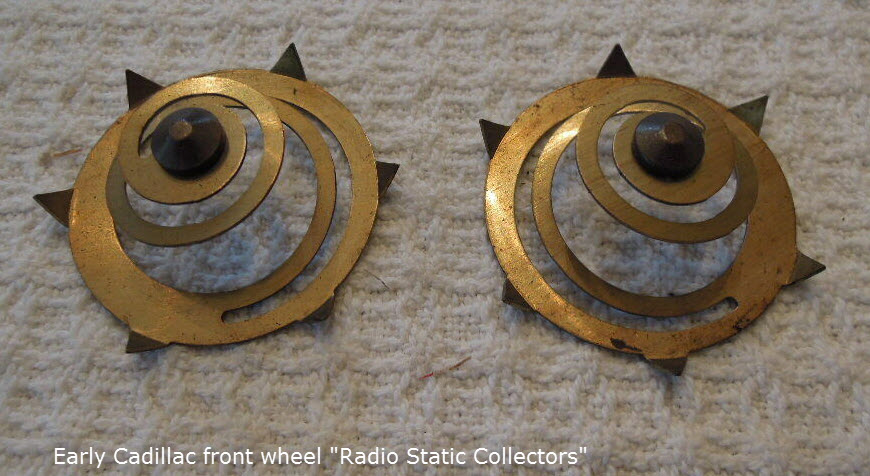 As shown in the exploded view above, Cadillacs through 1959 used
ball
bearings on the front wheel hubs. These had a short service life. For 1960, Cadillac finally updated to
roller
bearings. More friction but also more bearing contact area. After two ball bearing failures on mine, it was upgraded to a pair of junkyard-sourced 1961 DeVille front hubs
Much improved durability. I sold the car in late 1981, I believe.