Shaf wrote:
I experienced the dreaded Check EV System message. There was also a brief Battery Overheat Message displayed as I limped home less than one mile in Turtle Mode.
I towed it to Crown Toyota Ontario as they were the closest Toyota Dealer with a RAV4 EV Certified Technician. (I live in Las Vegas) The report came back that it was the Drive Motor Water Pump. The estimate is $1,000 for the pump with 3 1/2 hours labor.
Has anyone else experienced this problem or am I just the lucky one?
Rich S.
Las Vegas, NV
2013 S/N 2079 with 64611 miles
Which pump were the DTCs read?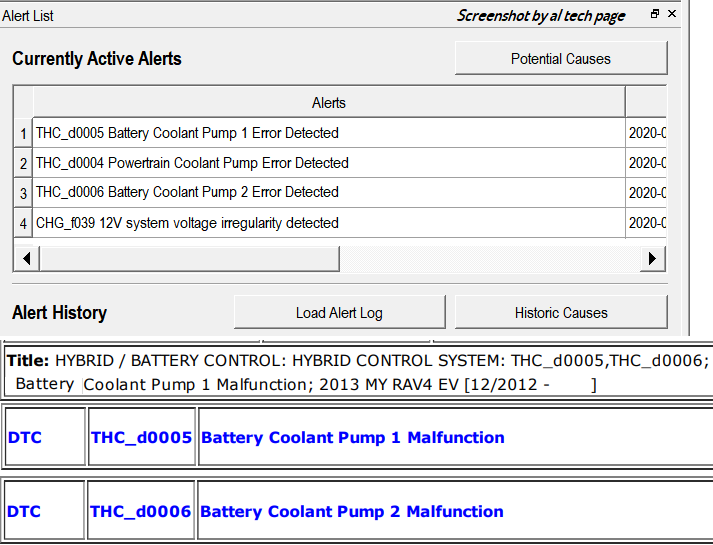 Take a look price on
https://parts.toyota.com/p/63294326/G90200R020.html
and/or
https://parts.toyota.com/p/63462219/G904033020.html
For reference.
RAV4EV (Model: QEA 38, VDS: YL4DV) Flat Rate for "Remove and Reinstall" (or "Replace") the pump is 1.1 (+0.2) standard hours.