---
Click here for pictures of the Rav4 EV towing


Remove both rear outflow vents. This makes it easier to reach up and disconnect the taillight wiring, and install the trailer wiring kit:






The back interior trim piece just lifts straight up to remove, and then you can feed the wires for the right side taillights over there. As fast as you get the wire fed through and connected, you can put this part back together: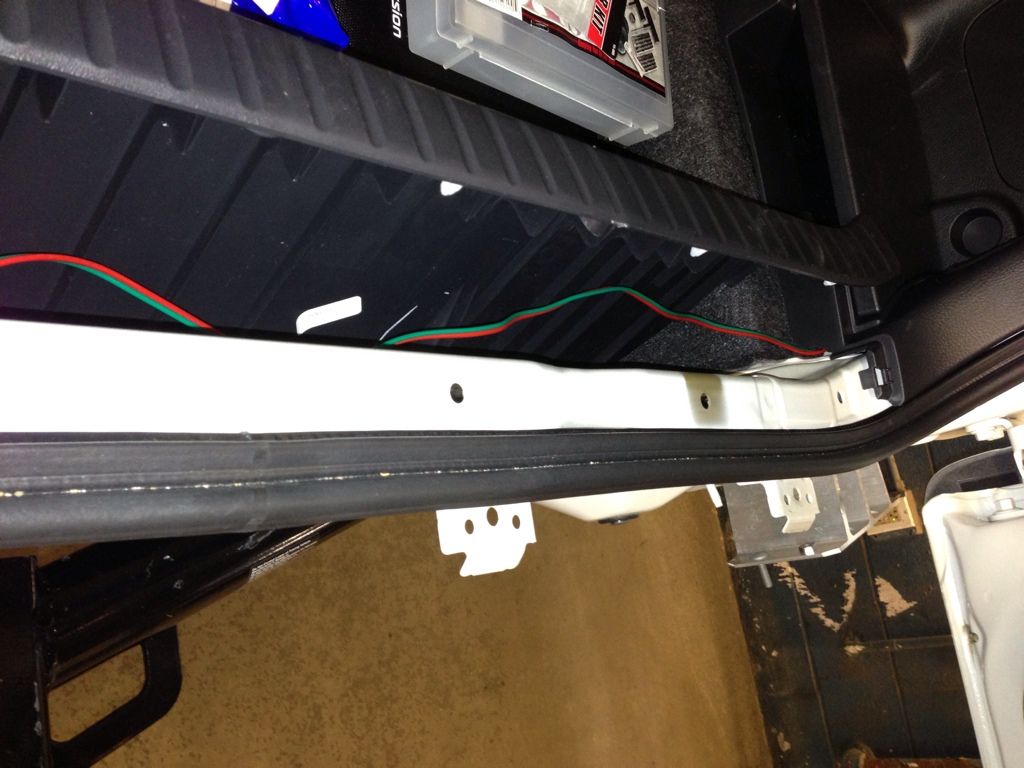 My trick was to feed the trailer wiring connector through the left rear outflow vent. The directions said to leave the connector inside, and when you hook up a trailer, to bring the wires out, and slam the door on it!!! Bizarre poor planning that I didn't follow.






I mounted the wiring "control box" behind this left rear panel, slightly aft of the cigarette lighter 12 volt receptacle. The final issue is getting 12 volts to it to power the trailer lights. Unfortunately, this teeny wire for the 12 volt receptacle is a JOKE for 10 amps. So, the kit comes with enough wire to go all the way to the 12 volt battery up front, with a 10 amp inline fuse. I'll finish that task tomorrow, and get my dirt bike trailer: