At yesterday's EV meeting in Santa Ana was a rav4ev owner that drove all the way from Utah using a trailer pusher.
He got about 22 miles per gallon on his way up here doing 55mph
The trailer has no battery
The power for the ignition is inserted through the lights.
So turn it on, he puts in gear, starts dragging it against compression,
turns on his lights and vroom, instant push.
As soon as he applies his breaks it is switched off again.
throttle is in fixed position about 80% open.
One picture to give an idea: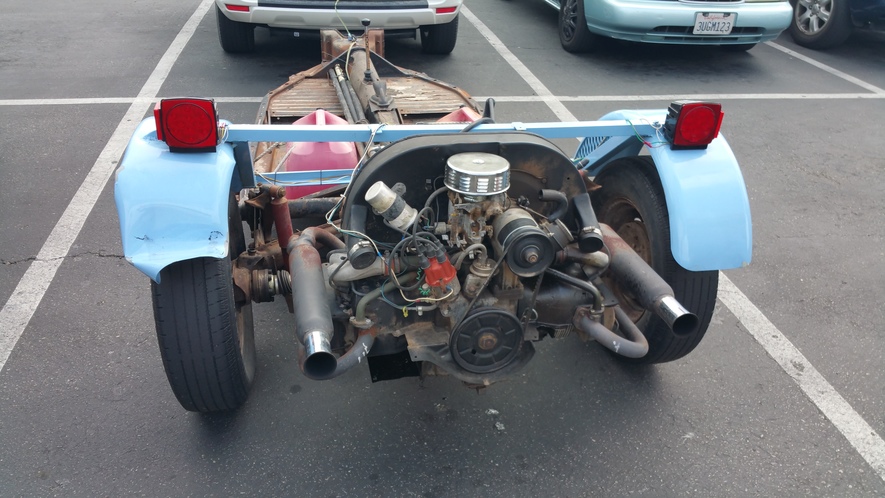 All pictures can be found here:
http://www2.dth.net/cars/trailerpusher/beetlebased/