I've joined the club. 72k miles.
No heat on Sunday, made appt. for today (Tues.) and dropped it off at 6am, just got the diagnosis (11am): DC-DC converter & heater to be replaced.
Surprisingly, they may have the parts in by day after tomorrow.
I use Toyota of Seattle as my servicing dealer. They have not screwed up yet, sample size of three visits. They do always lead with "$149 diagnosis fee", but so far I've never paid it, because the repairs have so far been covered items under either the original 60k warranty or the extended warranty.
[two days later]
Done, and back in my driveway
Total charged to
Toyota Extra Care -- Vehicle Service Agreement (TEC VSA)
was $5.3k .
Heater = 87101-42010, $2,775
DC Converter = G9270-0R011, $2,296 (<- possibly same/interchangeable as Tesla Model S 6009170-00)
Not charged: either of the coolants (blue G48 and pink) that
waidy had on his repair ticket
.
Interesting note, "
PERFORMED TESLA FIRMWARE UPDATE
". The underhood sticker has not changed, still reads 1.3.101 .
Some thoughts on this . . .
T-SB-0111-14 : HVAC - Heater Inoperative
(pdf)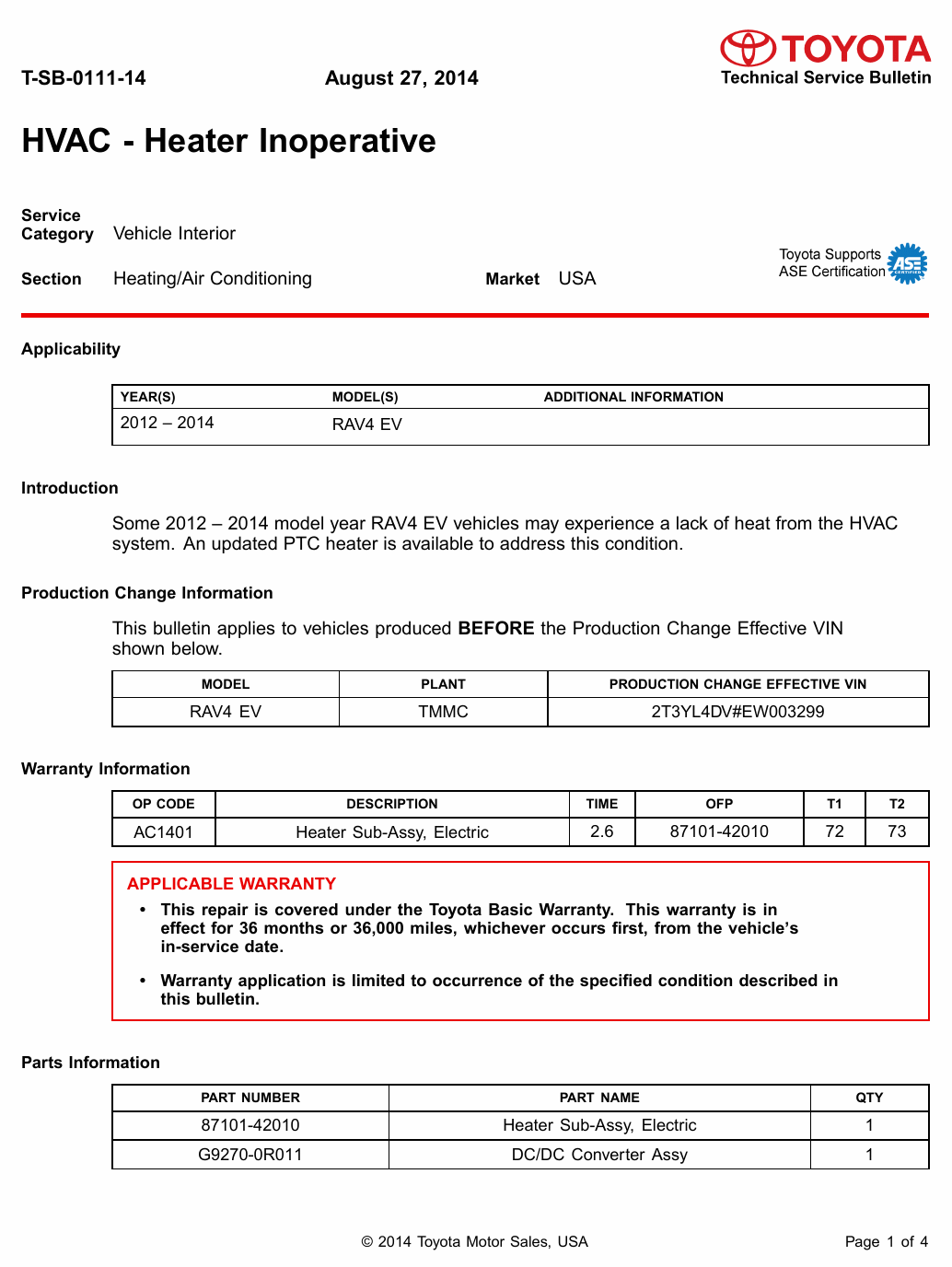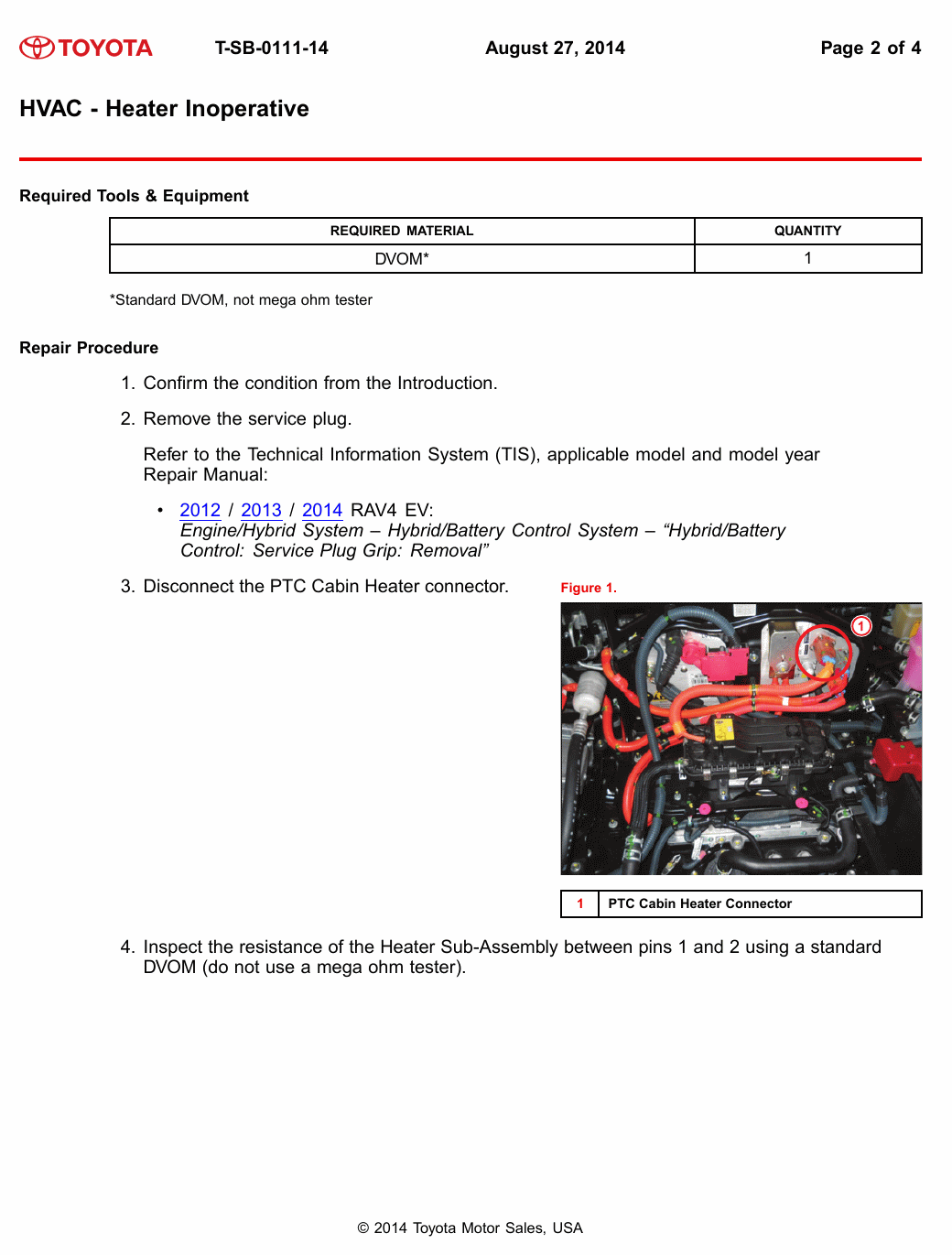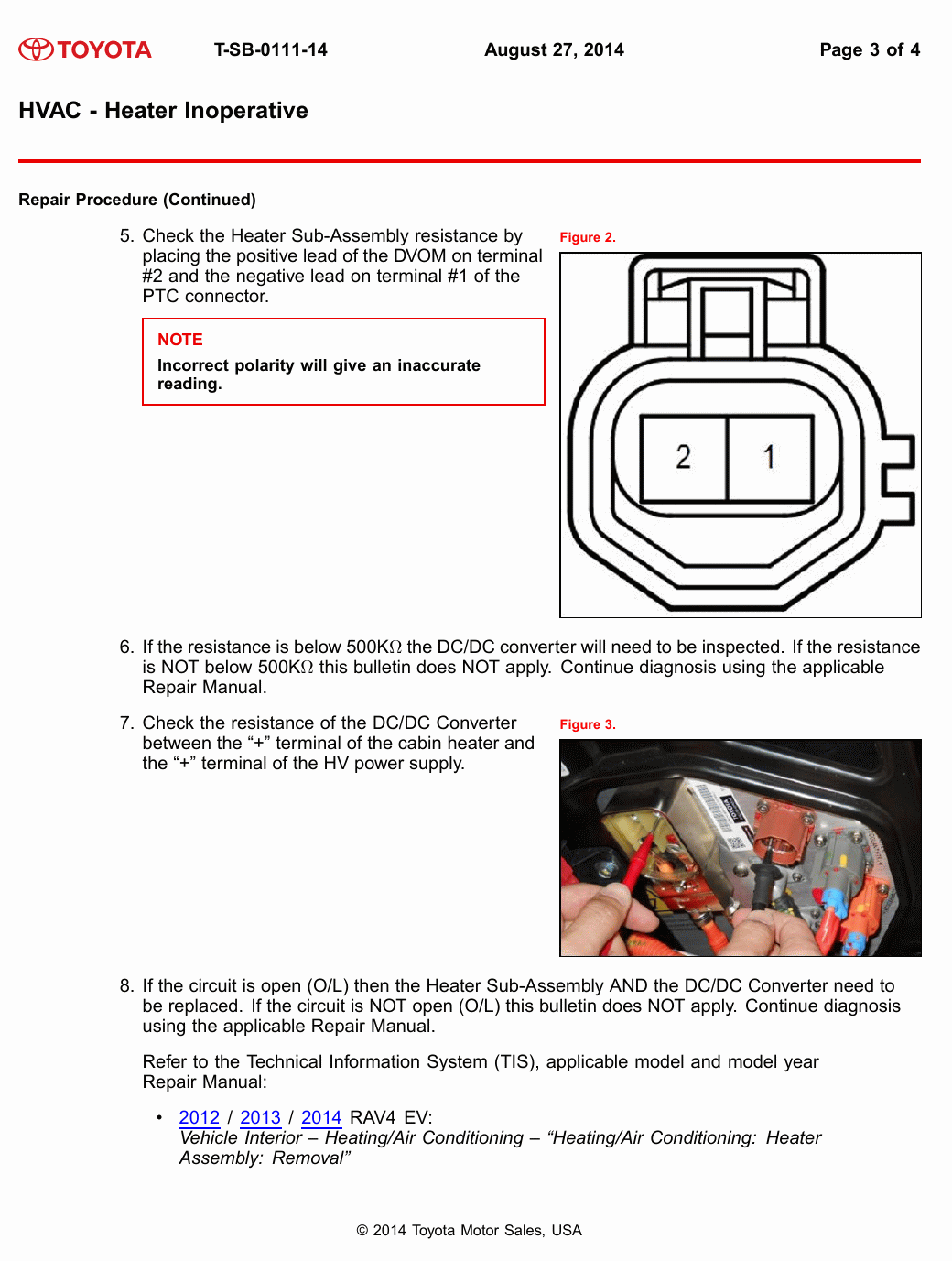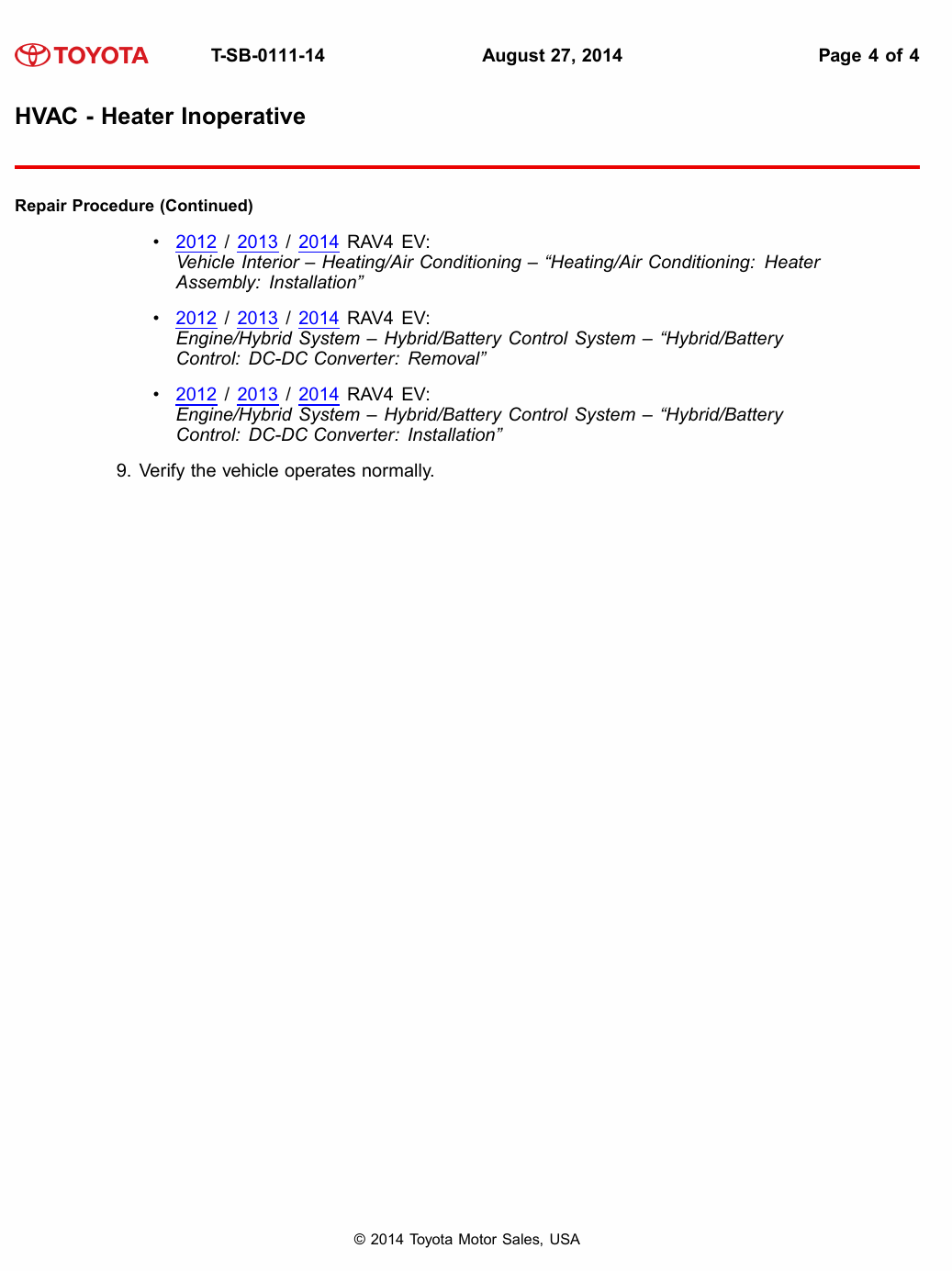 Referring to
ddoxey's pictures
, I've got a couple of thoughts on working with a blown 40A, 400v fuse inside the DC-DC Converter.
1) It looks possible to cut an access hatch hole in the cover on the end of the case, to service the fuse without fighting the glue. Tricky part: preventing swarf from migrating to anywhere inside. I've done this kind of work before, it can be done but it's best to have practice before working on expensive parts.
2) It looks possible to externally bypass that fuse altogether, installing an external weatherproof, HV fuse holder to feed the Denso heater. I haven't found a suitable weatherproof fuse holder for 14mm x 51mm ferrule fuses.*
There seem to be quite a few people selling the Tesla version of this with "fuse replaced" indicated, so breaking the adhesive seal and later re-gluing seems to be viable for a lot of people.
[later]
* According to
this post
, the later Teslas -- after about Jan2014 -- moved these fuses out of the DC-DC Converter into its own fuse holder: forward junction box.