Update:
Since receiving a quote for an aluminum box that was way higher than I expected, I have totally redesigned my box and modules. The new design will be actually be easier and cheaper but I will lose more space in my car. I have decided to go with fiberglass for the shell of the box and GPO-3 to make up the 3 levels inside of the box. The fiberglass is a super strong S-2 Glass type. In many of its specs it is actually better than carbon fiber, Kevlar, and steel.
This is the glass I purchased.
https://www.tapplastics.com/product/fiberglass/fiberglass_fabrics/s_2_glass_4522/88
The resin is a high strength polyester. Here is a link to that.
https://www.tapplastics.com/product/fiberglass/polyester_resins/tap_isophthalic_high_strength_resin/9
The GPO-3 is a fire resistant, non conductive material that is also super strong. Here is a link to that.
https://www.electro-wind.com/rochling-glastic-gpo3-utr-1494-red-1-4x48x96.html
All of the items will make the box stronger than steel but a quarter of the weight. All said and done I will save about $800 on the box/body work and my car will remain original (no cuts or modifications)
This shows the height and frame of the new box. Just getting started to prep for fiberglass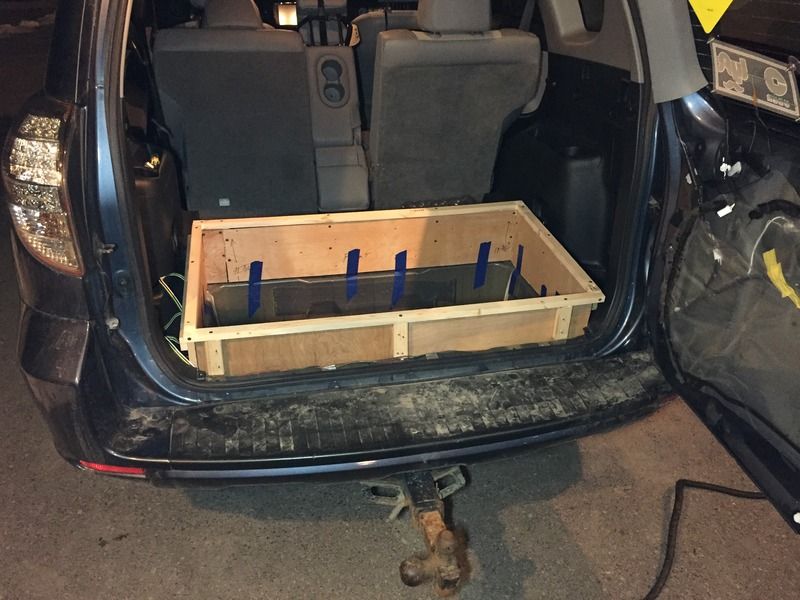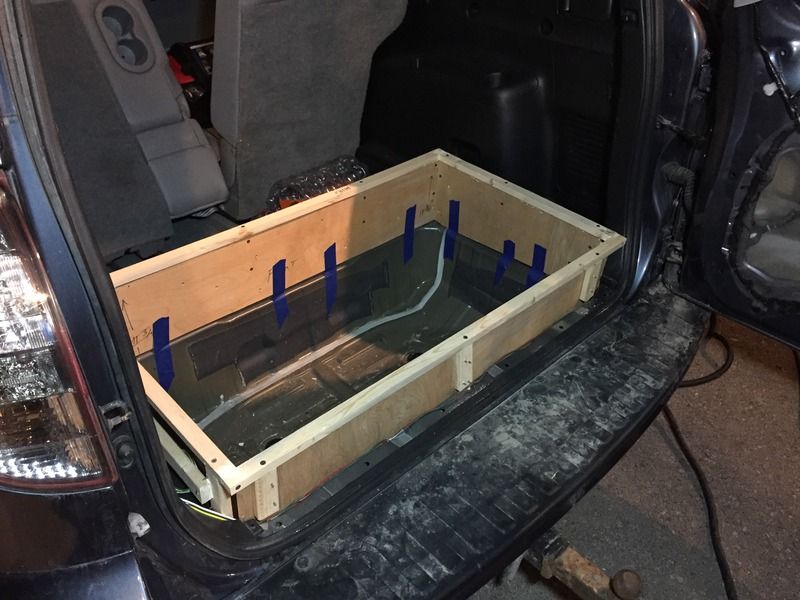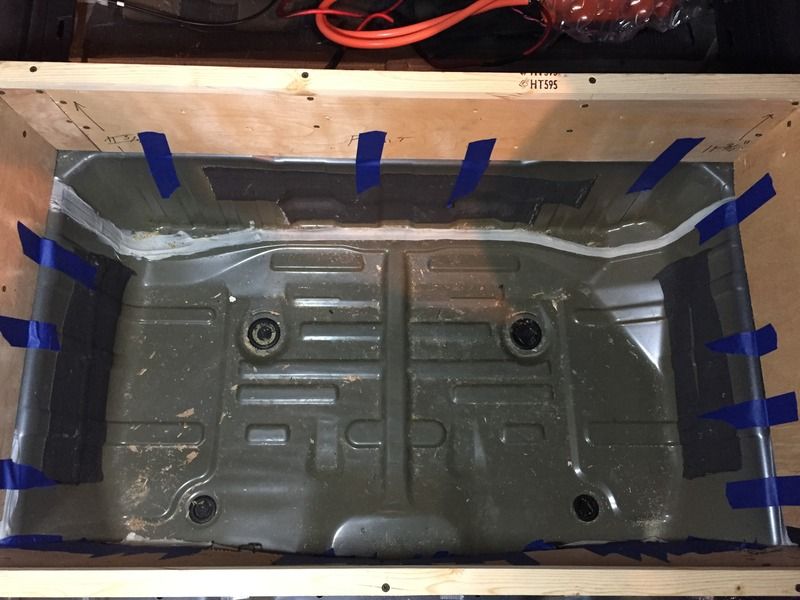 This was a bit disappointing... The lip of the box touched the back door so when the back door closed it pushed the frame inward. That changed the alignment of the box which made it not work. So I am going to have to cut the lower part of my rear door panel off and fiberglass a new piece on. The plastic panel is common enough that I can get a replacement later if I need to.
I have all of this space for the BMS and/or more batteries later down the road.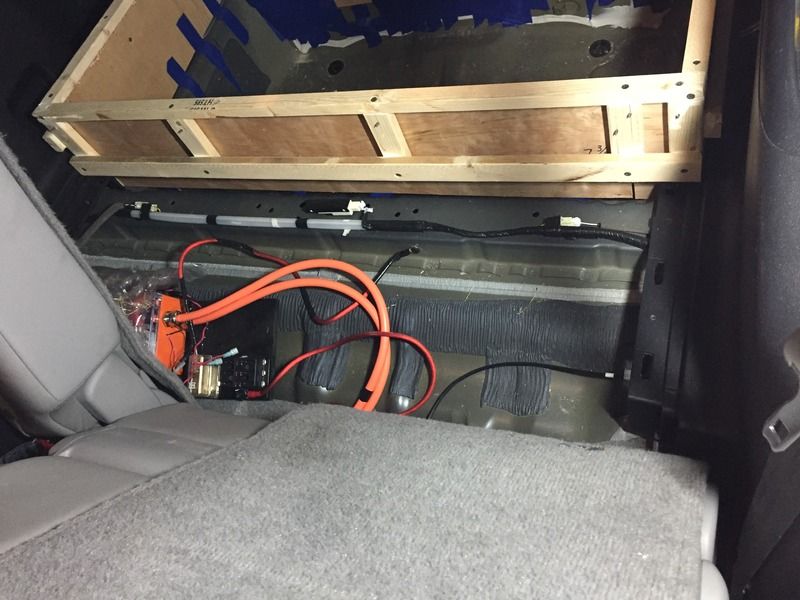 This is what the new modules are going to look like. I am going to have 4 of these modules on each level. I only have 3 pictured because I am out of the cell holders currently.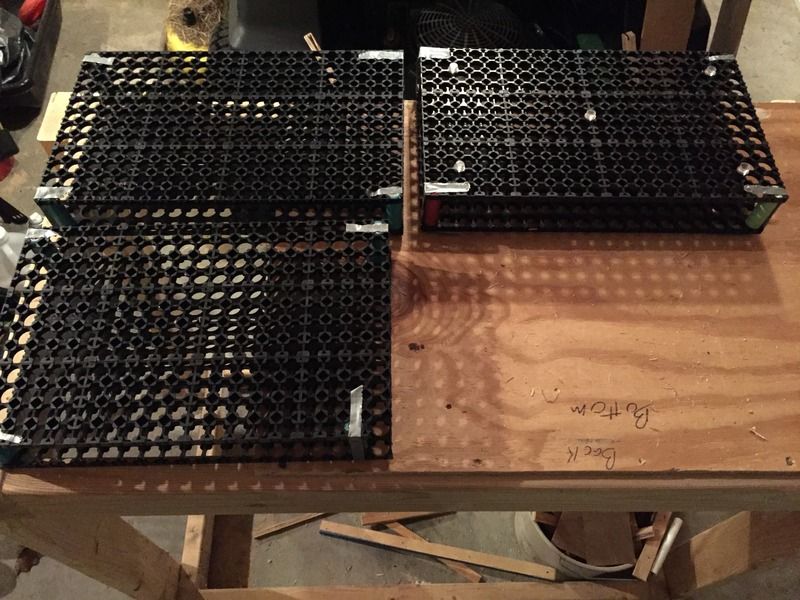 This shows what the new height will be. My car compared to my wifes car.