waidy wrote:
I believe we sold at least two Rav4s to EV potential buyers at the Sunday's Los Altos Hills Earth Day Celebration (they said they were going to the Toyota Dealer to get one). The posters I used for the "advertisement" on the Rav are:
I think I did, too!!!
We had a good showing in Balboa Park, San Diego. I had my Rav4 EV, and there was one Tesla Signature P85. Fiat had two of the new 500e's, the public utility brought a LEAF, there were a bunch of homebuilt EVs, and two EV race cars; a BMW M3, and a Baja Off Road Racer:
EarthFair 2013
[url="http://www.earthdayweb.org/"]San Diego EarthWorks[/url]
Sunday, April 21, 2013
Balboa Park • 10am – 5pm
The world's largest
annual environmental fair
and Earth Day Celebration
24th annual event – produced by volunteers!
Each year, the EarthFair draws around 60,000 visitors.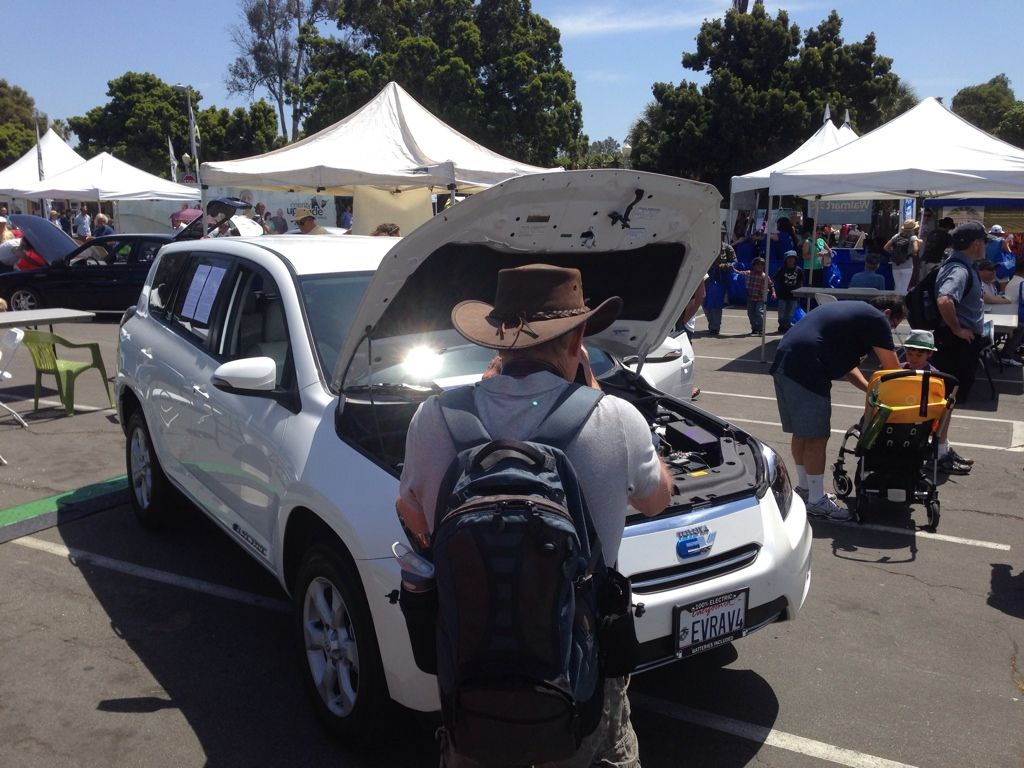 The mayor gave a talk in front of the old electric trolley car that was used in San Diego in the early part of the 1900's. They plan to put in back in service by restoring the coach part, except the drive train will be batteries and electric motor(s), and at the trolley stops it will have inductive charging. No overhead wires as the original had. San Diego Auto Museum to the right and Air and Space Museum in the center rear.