gmcmurry wrote:
Is there anywhere in the control panel in the car where I can see the temperature of the various cooling systems in the RAV?
Particular, I am interested in the Traction Battery Temp...
Does the cooling system ever go on when charging? Sometimes I think my Traction Charger shuts down at a certain temperature.
I have an OpenEVSE Charger and it reads out a temperature -- I start hearing clicking and cycling in the Rav when the temperature gets up to 36 Degrees C.
I would appreciate any info.
Greg
Indeed, when charging, all pumps work:

And with the help of this program, checking of this temperature is also available: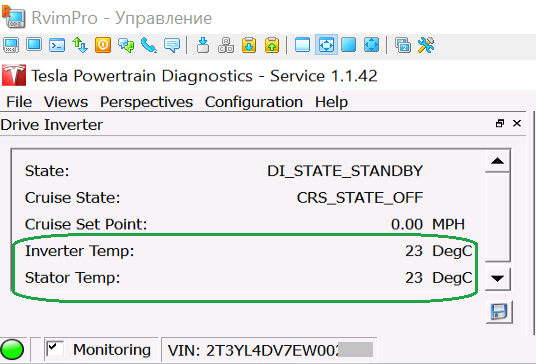 Note.
We can do remote your RAV4EV checking using this:
https://alflash.com.ua/service/rav4ev-p ... ze-list-2/