Why is it that the 40Kwh model S is EPA rated 139 miles while our Rav4 EV is rated 103 miles?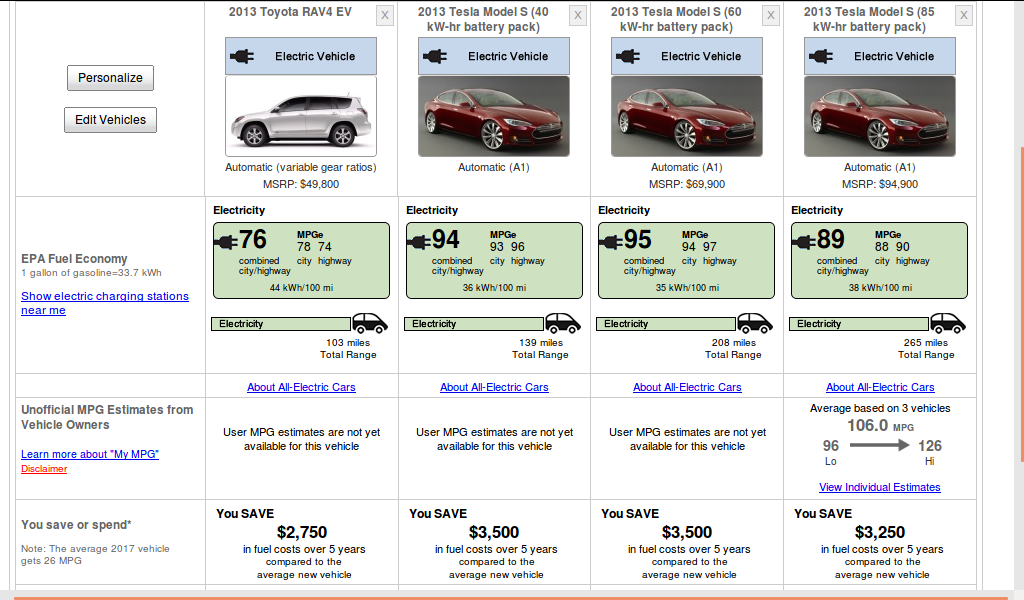 http://large.stanford.edu/courses/2014/ ... atures.pdf
Model S 40 RWD
Weight: 4647.3 lbs
196″ L x 77″ W x 57″ H
Drag Coefficient of 0.24
Rav4 EV FWD
Weight: 4,032 lbs lbs
180″ L x 72″ W x 66″ H
Drag Coefficient of 0.30
It looks like all Tesla Model S 40 were 60 kwh packs software limited
https://www.reddit.com/r/teslamotors/co ... kwh_packs/
That means those EPA numbers for the 40 were for a car that was limited to 40KWh but running with a heavier 60 Kwh pack!
The plain differences I see are FWD Vs RWD , 0.24 Vs 0.30 Drag Co, and also our Rav4 EV stands higher.
Interestingly the Toyota Dismantling Manual says: A fully charged RAV4 EV will travel
approximately 152 miles (245 km).
http://prius20.ru/instructions/dismantl ... man2nd.pdf