Pay attention to the strange logic of the error messages.
The information display indicates that the battery is overheated when
a) her temperature is normal (22.5 C),
b) battery cooling pumps are serviceable and working,
c) inverter and stator temperature are normal,
d) the powertrain pump is actually faulty, which can be seen from the fault code and from the actual scandata.
This may be the cause of misunderstanding of the actual diagnostic data and conclusions based on its results.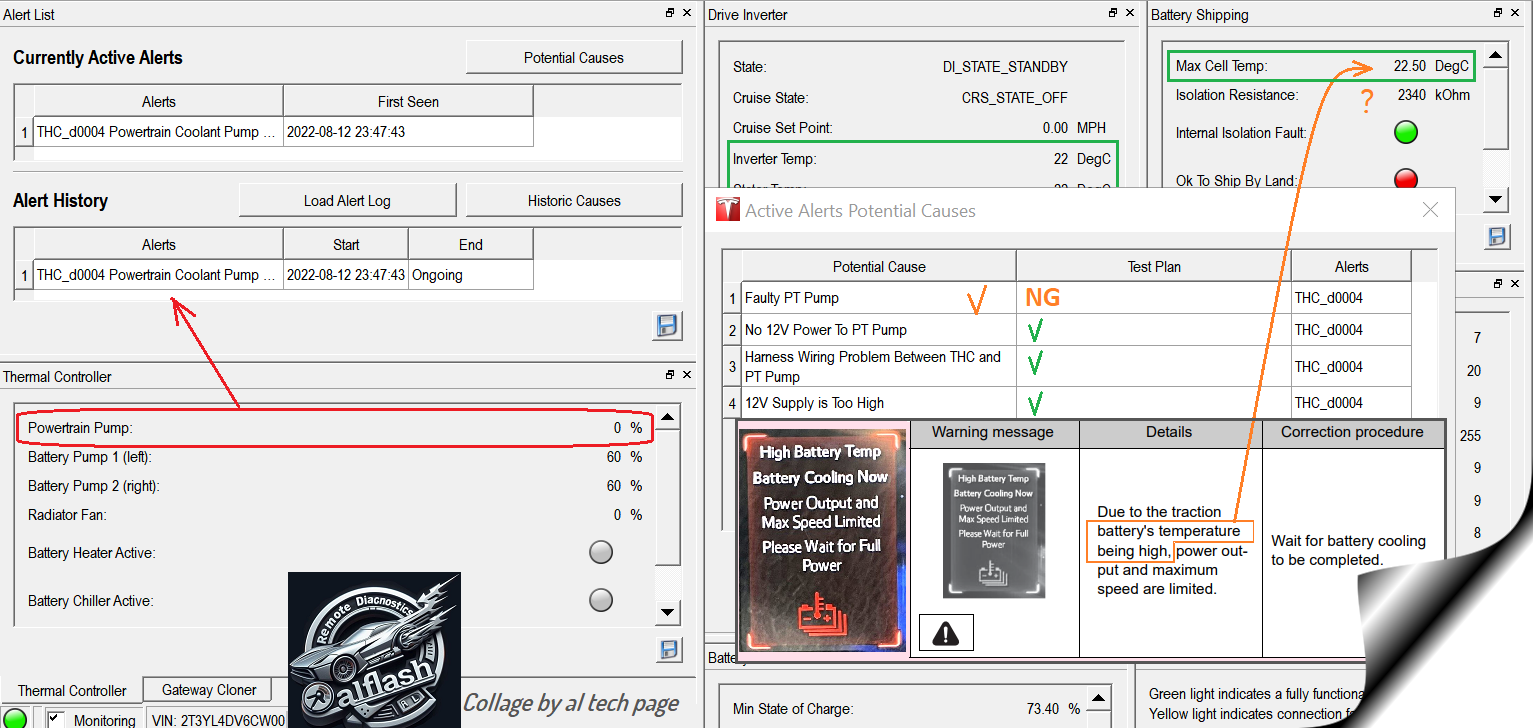 plee12 RAV4EV data
Note. One of the possible causes of a pump malfunction may be the lack of a feedback signal.