I like pictures.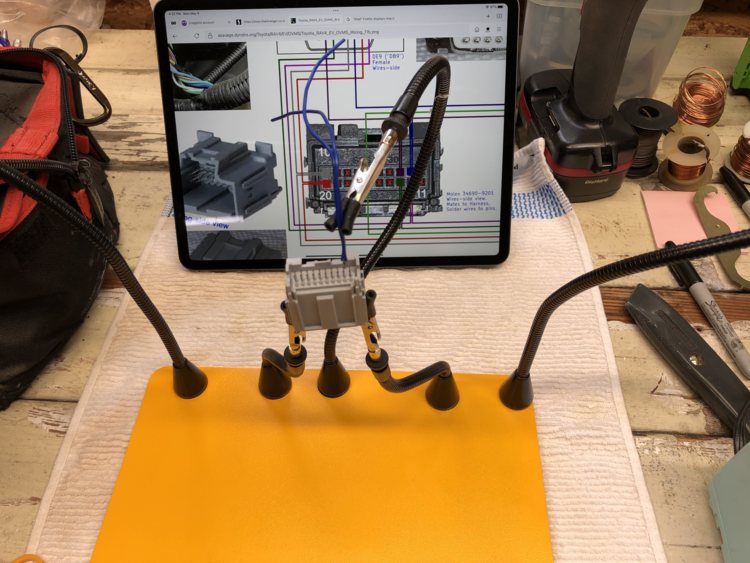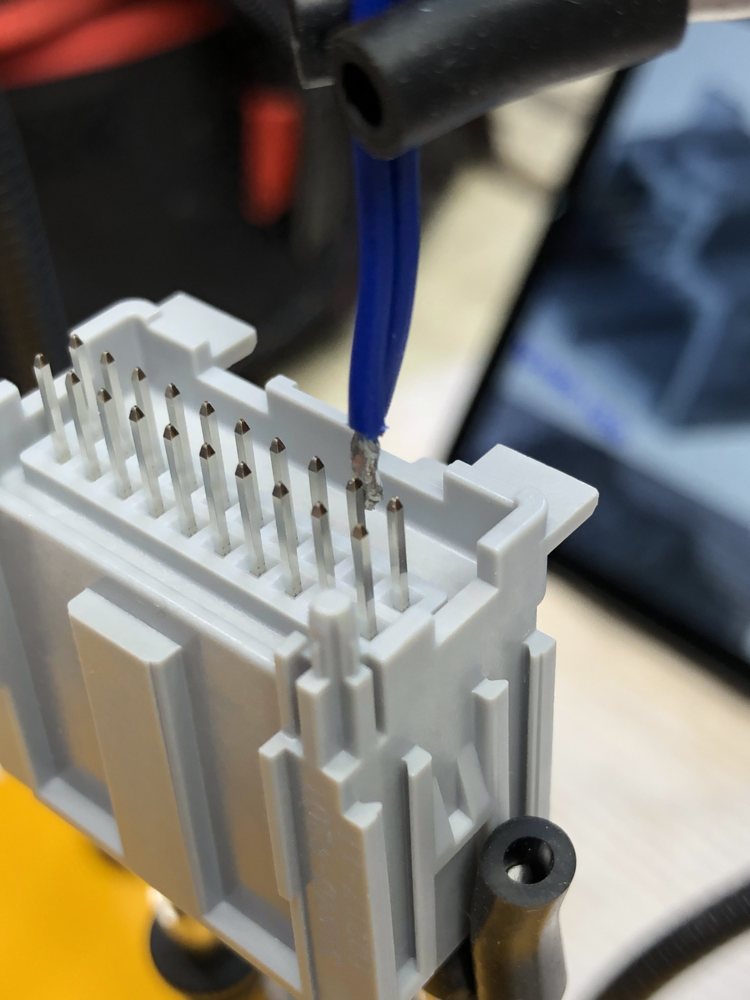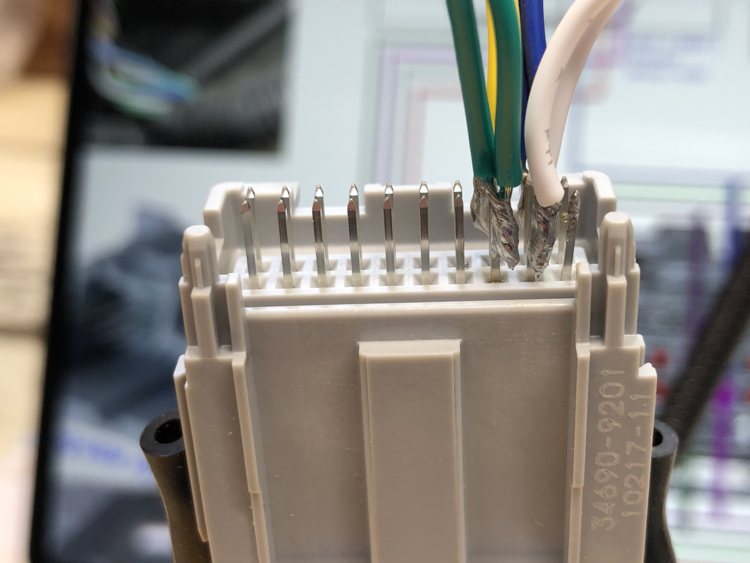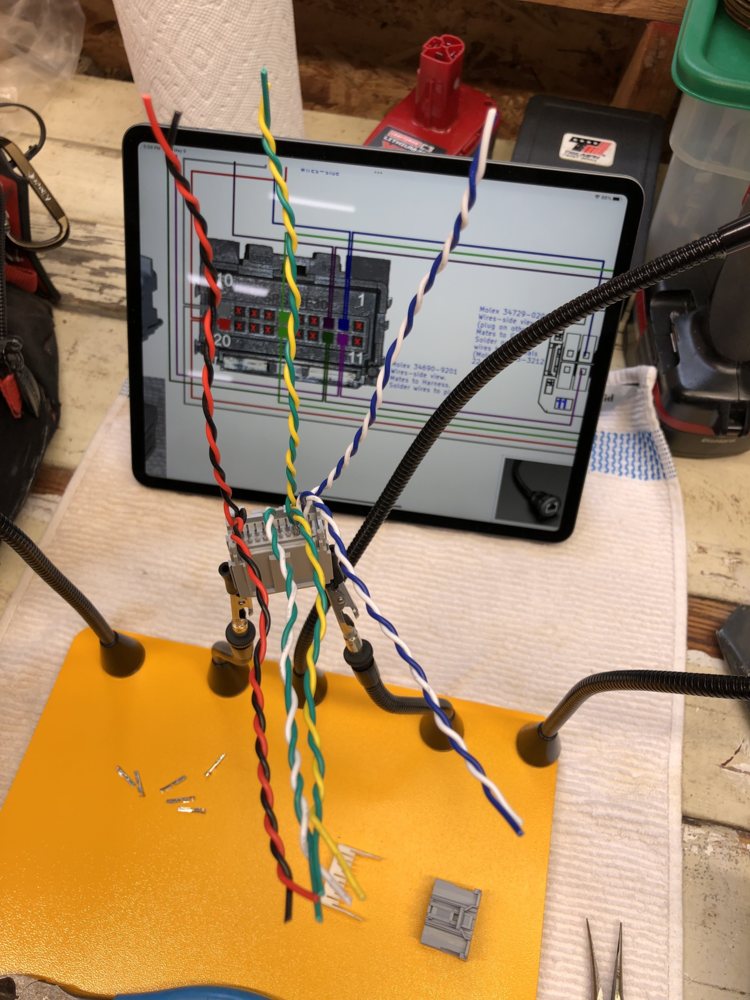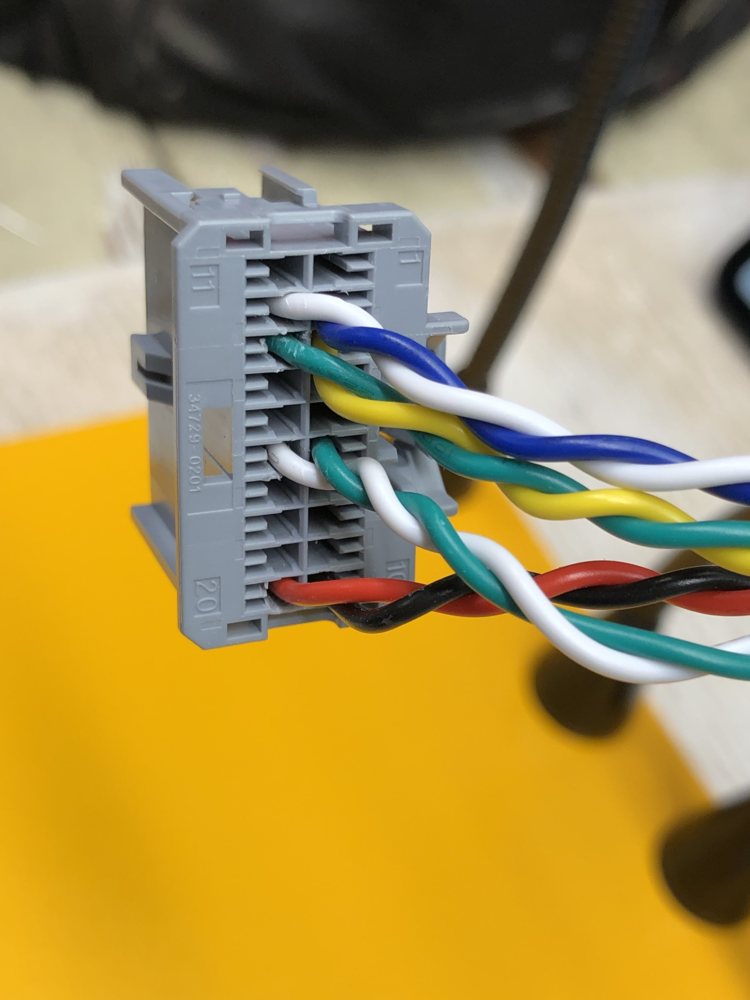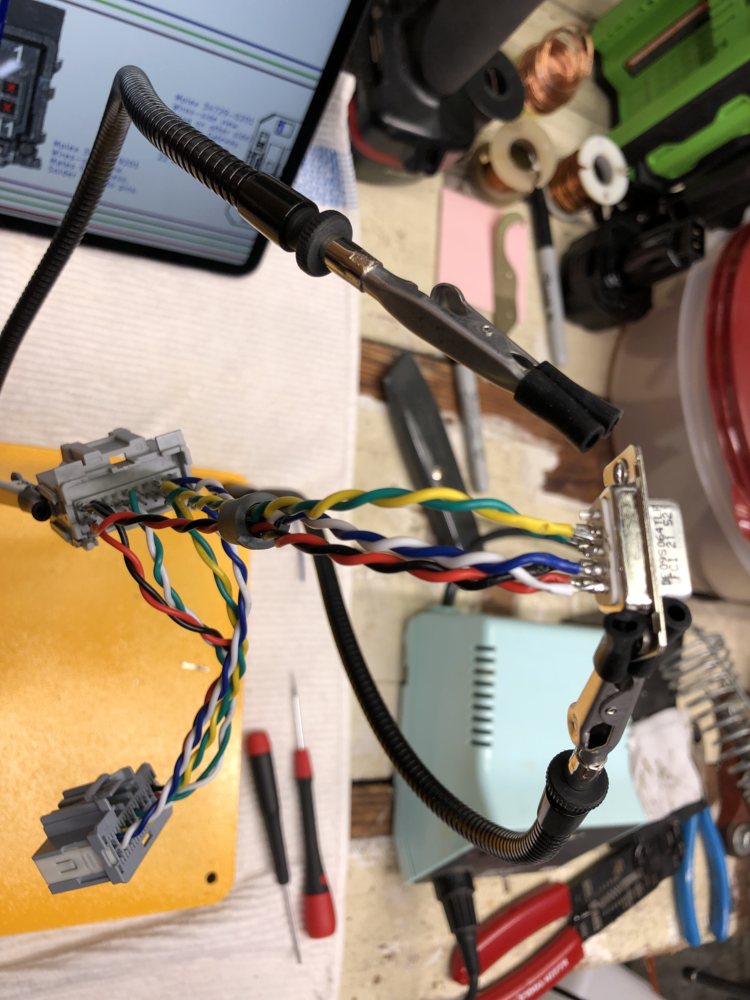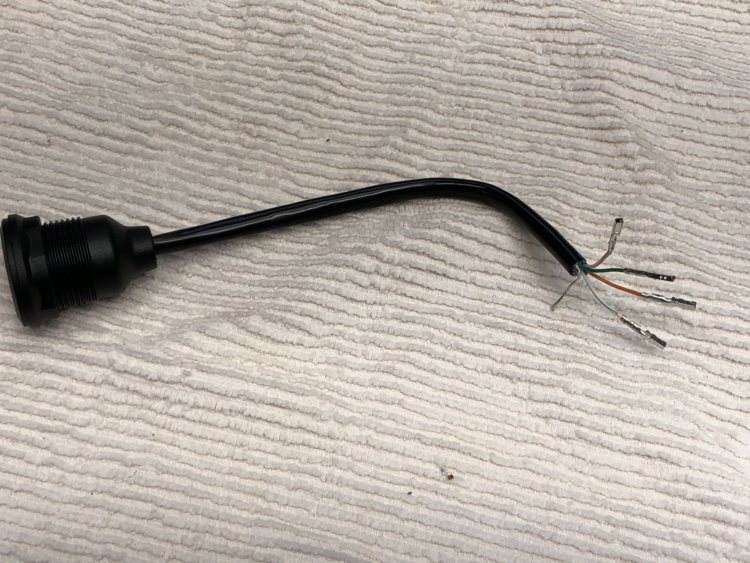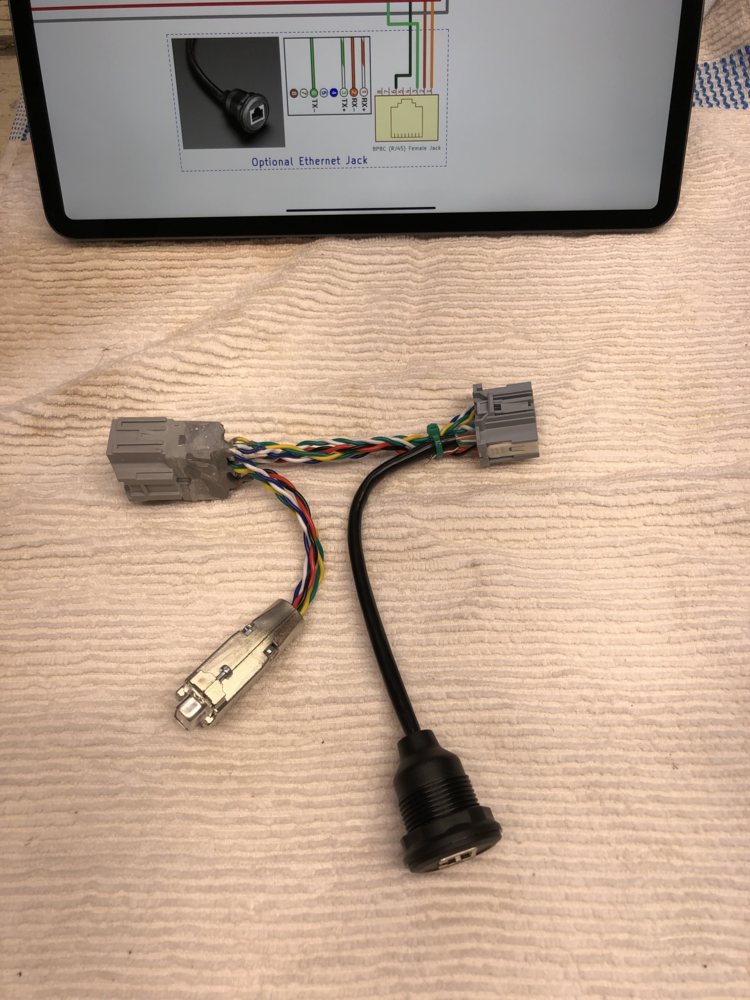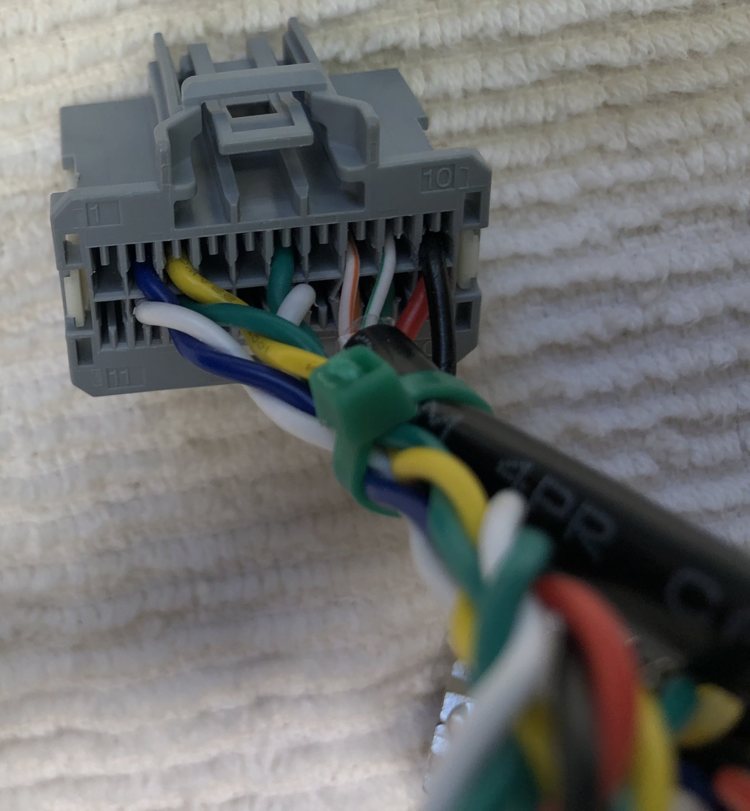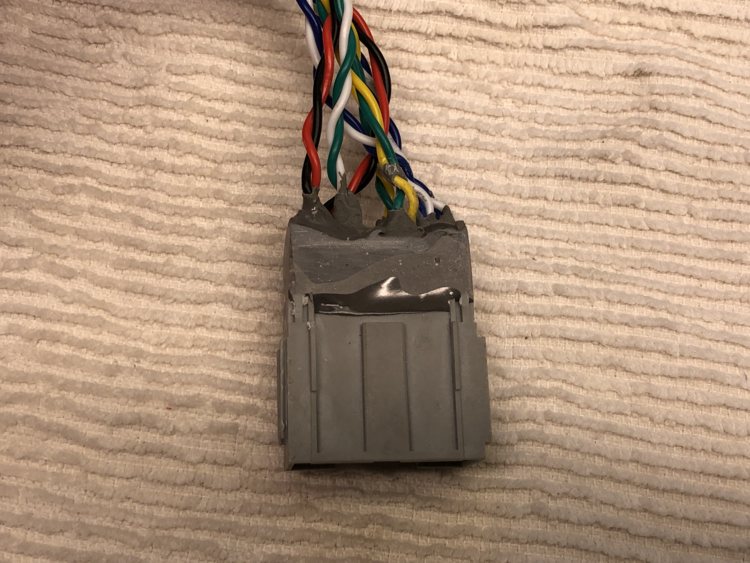 Not professional quality, but a decent prototype. I sure hope it works
A few things I could have done better:
Female (w/male pins): I wish I could have located my small nippers, as I would have cut off the unused pins on the back of the female connector, which would have eased some of the bulk soldering back there.
Female: The epoxy potting really went poorly; I was trying to use up some decade-plus old JB Weld I had rotting in a drawer, and the viscosity was too high to flow properly. As was the viscosity of my next-oldest epoxy as well
Male: I could have connected the shield of the LAN jack to ground, if I had thought ahead. That's not necessary, but it would have been nice.
Male: My Pressmaster 4300-3146 crimper die collection has a lot of dies, but while the 4300-3146 is supposed to work for 10-22 AWG open barrel connectors, I ran into the same issue as last time I tried actually crimping 22 AWG: it just doesn't work. I ordered (and received, too late) the alternate die 4300-3150, which is for 18-26 AWG, to try next time. (TME Electronic Components shipped the die from Poland to my doorstep in three days!, and had the best price and no extra shipping. Recommended.) Instead, I had to solder all the terminals, which really doesn't work well as if you get any solder on the outside of the terminal, it changes its outer dimensions and then doesn't want to insert into the housing. I had to use some specialized tools and a lot of force to assemble the male connector (with female terminals).