Diodes typically fail shorted, and when I saw dox's measurements I became suspicious.
ddoxey wrote: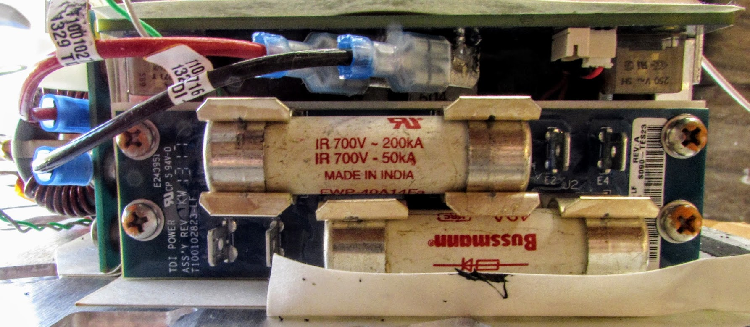 This smaller board on the side holds two
Bussmann FWP-40A14Fa
[edit by ALS:
fuses
] -- presumably the ones that burn out when the cabin heater craps out.
TonyWilliams wrote:
Awesome work. I'll be pulling one part next week, with a blown diode.
It's not a diode, it's a high-speed fuse, 40 ampere, used to protect more-sensitive semiconductor circuits.
http://www.cooperindustries.com/content ... 07-hsf.pdf
Page 5: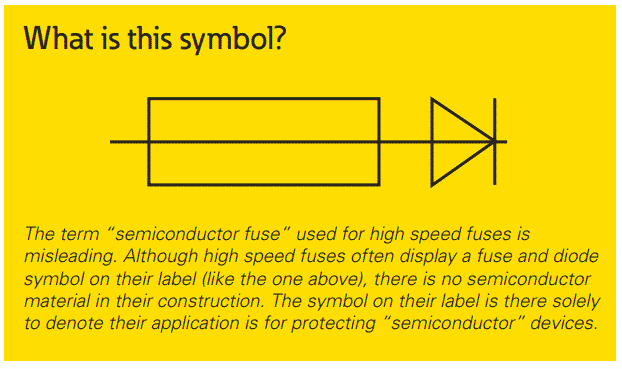 Bussman wrote:
What is this symbol?
The term "semiconductor fuse" used for high speed fuses is misleading. Although high speed fuses often display a fuse and diode symbol on their label (like the one above), there is no semiconductor material in their construction. The symbol on their label is there solely to denote their application is for protecting "semiconductor" devices.
I presume that the failed heater causes a fuse in the DC converter to blow. When you both (Tony & dox) had it apart, was it just one, or both, that were open on your units?