---
Pumpman2 wrote:

I have a 2014 Toyota Rav4 EV 69K. I started having charging problems a month ago. I had to move the charger cable in the socket up a bit to get a good connection. Now there is no charging at all. I took it to Toyota for a $50 dollar eval. Then they said they needed a more indepth eval ($300) and had to consult Tesla. The result was that they "thought" it was the onboard charger and the coast was $5500 to replace the charger. I was thinking of taking it to QC charge in Vista as I live nearby. They have a rebuilt charger for about $2K Any thoughts?


Their documentary Arguments for the internal malfunction of the charger?
For example, does the internal charger see the external charger pilot-signal?
Is this code readable?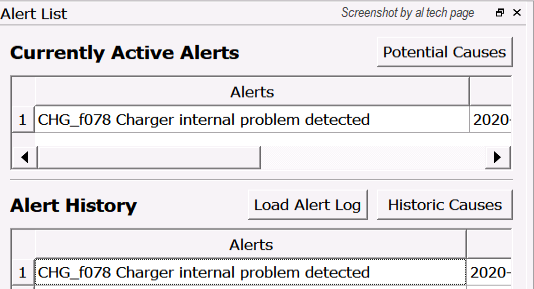 Is there such an external manifestation of a malfunction?
https://youtu.be/xHmTFph9mNA